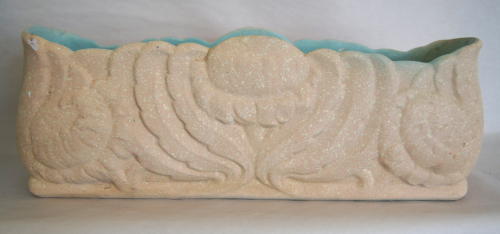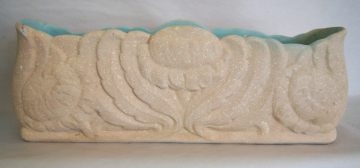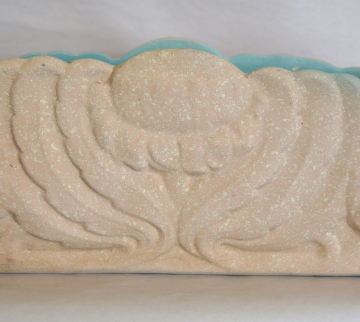 Greenway Pottery
Description
Long vase from the Greenway Pottery in Sydney depicting native Waratah flowers on both sides. The white in the picture is a little spot of paint - not a chip.
Measures 310 x 90 x 110 and is in very good condition there is a tiny 1/2 match head size glaze flake to the inner green on one corner. Base mark is Greenway Pottery, Pty. Ltd. G53
A nice piece of Greenways.
Branding
: Base: Greenways
Physical Attributes
: Pottery
Company
: Greenway Pottery
Condition
: Damaged - Very Good -
Near Mint
- Mint - Pristine
Rarity
: Common - Obtainable -
Hard to Find
- Rare - Extremely Rare