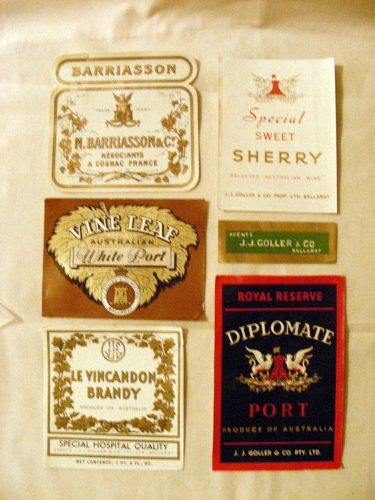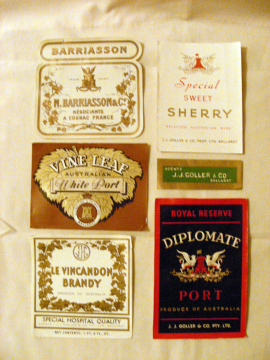 Goller Bottle Labels
Description
Original wine and spirit labels from J. J. Goller & Co of Ballarat. These labels include Cognac, Port, Brandy, Sherry, White Port and a name label.

A nice selection of labels from this company dating 1950 - 60 I think.
The labels are in very good condition, showing slight surface and edge wear.
Physical Attributes
: paper label
Condition
: Damaged -
Very Good
- Near Mint - Mint - Pristine
Rarity
: Common -
Obtainable
- Hard to Find - Rare - Extremely Rare