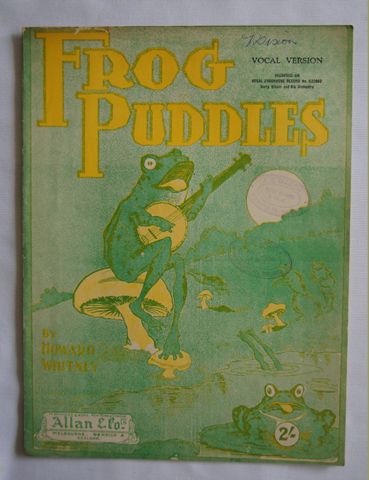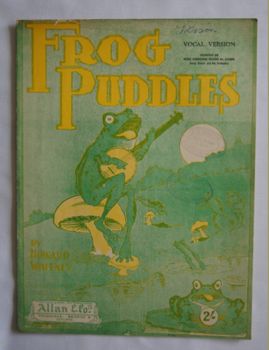 Frog Puddles
Description
Curious perhaps novelty item titled Frog Puddles by Howard Whitney.
Love this cover of a frog playing a banjo under the full moon, his little mate poking his tongue out and other frogs jumping and diving having fun. Printed in green and yellow this is a lighthearted comical scene.
There is almost no sign of wear but there is a stamp for J. C. March and a name written on the top right corner.
Published by M. Whitmark and sons for Allan and Co Pty Ltd.