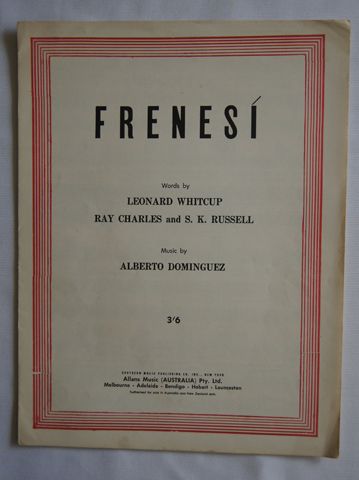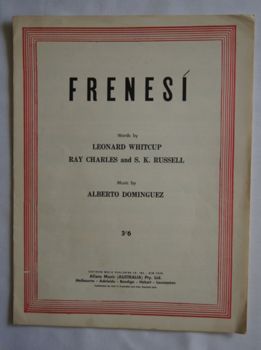 Frenesi
Description
This sheet music has an understated design, composed of a bright red multi-lined border surrounding a stark black title and credits for the song Frenesi, published by Southern Music Co. Inc. for Allans Music Pty Ltd.
Words by Leonard Whitcup, Ray Charles and S.K. Russell, music by Alberto Dominguez.
There is very little wear on this piece, no names, stamps or stickers on the front or anywhere inside.