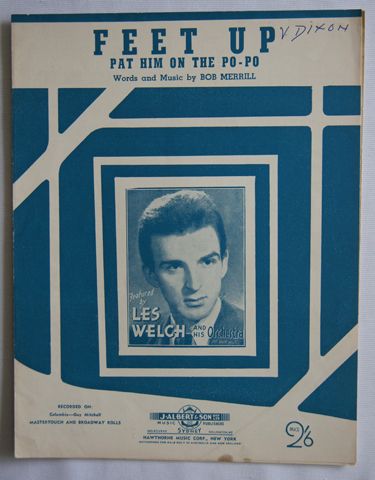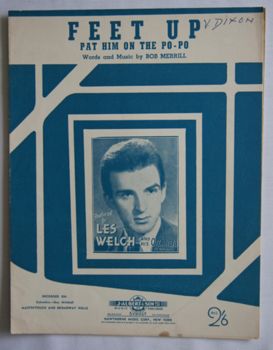 Feet up - pat him on the po po.
Description
A quirky song about a baby son, words and music by Bob Merrill.
The cover has a photograph of Les Welch and is printed in a blue/green ink.
There is a name written in ink on the top right corner, very little wear elsewhere.
Published by Hawthorne Music Corp New York for J. Albert and son Pty Ltd.