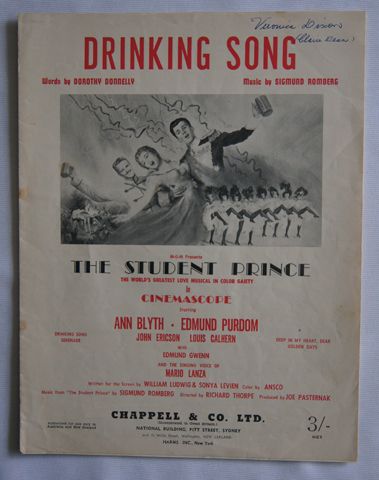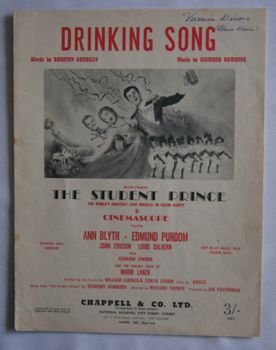 Drinking Song
Description
Times haven't changed have they - a drinking song about students.
This vintage cover features a drawing of two men holding steins and a woman all flanked by dancing girls.
Words by Dorothy Donnelly and music by Sigmund Romberg. The type is printed in red and black and there are two names written on the top right corner. Very little wear with some tape holding the inner sheets in place.
Published by Harms Inc New York for Chappell and Co Ltd Sydney.