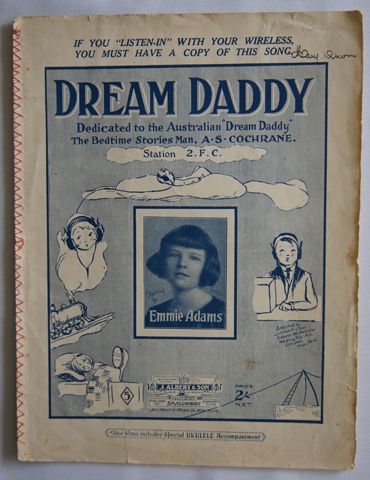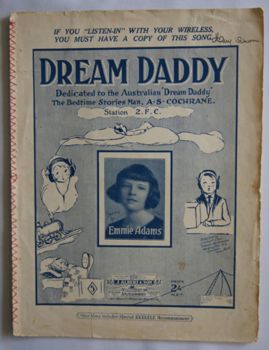 Dream Daddy
Description
A lovely piece of Australian history on this cover from c 1923. Dream Daddy - dedicated to the Australian "Dream Daddy" the bedtime stories man A. S. Cochrane of station 2.F. C. (Farmer and Company). Sydneys first official station with licence number 1, later went on to become Radio National.
Centred on the cover is a photograph of Emmie Adams (girl soprano - Perth), surrounded by drawings of children in bed, dreaming and a radio presenter.
It shows a bit of wear and has been neatly machine sewn along the spine with red thread. There are two names written on the top right corner in ink.
Published by J. Albert and Son under agreement with Joe Morris Music Co.