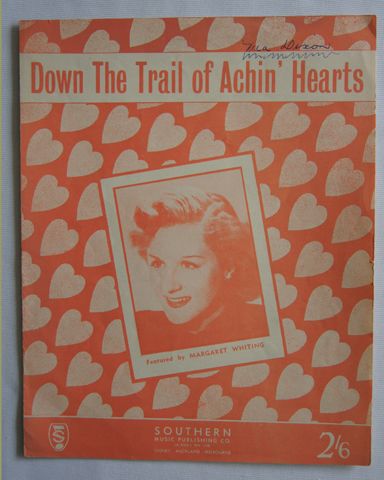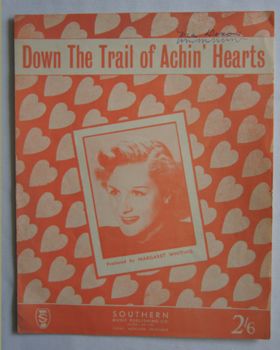 Down The Trail Of Achin' Hearts
Description
Down the trail of achin' hearts was popular in the early 1950's.
This sheet music cover features a photograph of Margaret Whiting, printed in orange and surrounded by hearts. Words and music by Jimmy Kennedy and Nat Simon.
There is a name written in ink on the top right corner but is otherwise unmarked, very little wear along edges.
Published by Southern Music Publishing Co Sydney.