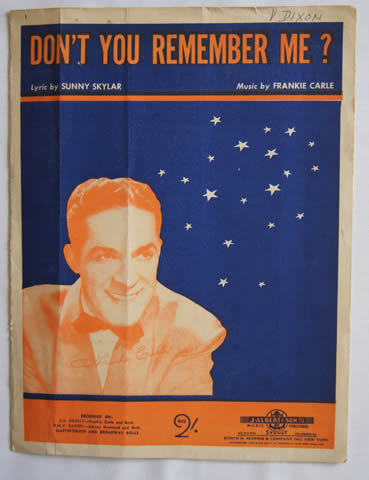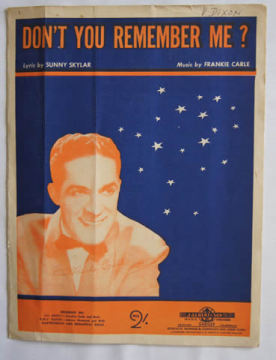 Don't You Remember Me?
Description
The cover for this sheet music stands out with a bold block of blue speckled with stars surrounding an orange print of Frankie Carle, nicknamed the wizard of the keyboard.
Lyric by Sunny Skylar and music by Frankie Carle. The cover is in very good condition and has a name written in ink on the top right corner.
Published by Edwin H. Morris and Company Inc New York for J. Albert and son Pty Ltd Sydney.