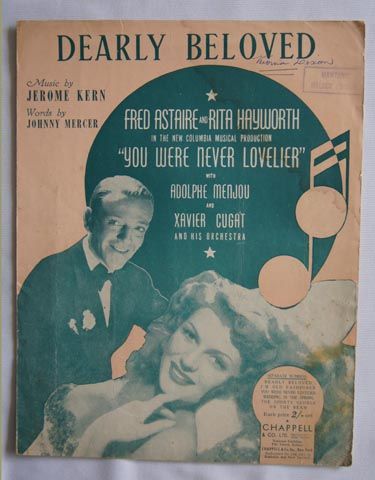 Dearly Beloved
Description
This vintage sheet music for Dearly Beloved from the New Columbia Musical Production You Were Never Lovlier features photographs of both Fred Astaire and Rita Hayworth. Printed in green on an apricot background, there is a name written on the top right corner and a Mantons Melody Corner stamp as well.
Published by Chappell and Co Pty Ltd.
This item is in good condition with a water stain most evident on the inner and back pages.
Branding
: Dearly Beloved "you were never lovelier"
Physical Attributes
: Paper sheet music.