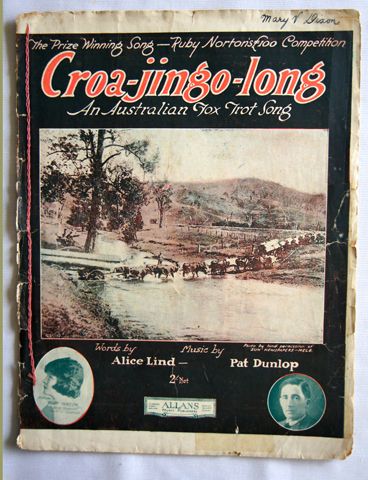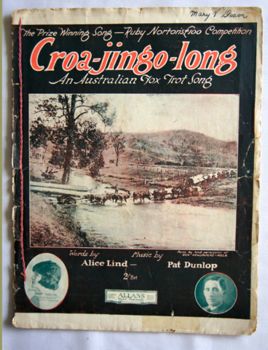 Croa jingo long
Description
Croa-jingo-long An Australain Fox Trot Song.
Now this is sheet music that has been well used and has a lot of character.
The front cover features a black and white photograph of two bullock trains crossing a river; perhaps in the Croajingolong area of Eastern Victoria. It proclaims to be the prize winning song in Ruby Nortons £100 competition. Words by Alice Lind, music by Pat Dunlop.
There is wear on this item, a name written in ink on the top right corner, several pieces of tape holding it together and curiously enough there is a line of neat machine sewing down the spine.
The link below is for the National Film and Sound Archive recording in 1923 of Croa-jingo-long (Back to Croajingolong).
http://nla.gov.au/nla.mus-an6045944