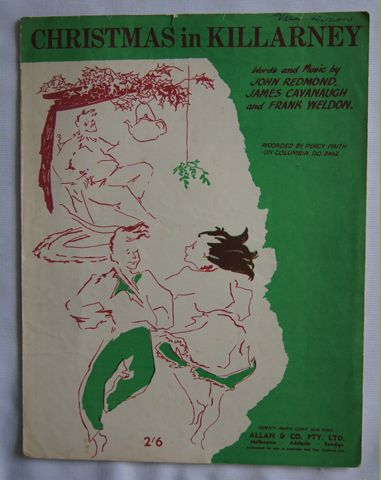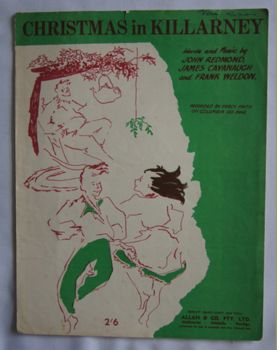 Christmas in Killarney
Description
Vintage sheet music for Christmas in Killarney, published by Remick Music Corp in New York for Allan and Co Pty Ltd Australia.
Words and Music by John Redmond, James Cavanaugh and Frank Weldon.
The cover shows a line drawing of two people dancing under the mistletoe being watched by another bearded person in a rocking chair, under ivy with a hanging teapot. The lines are mostly in red ink while the infill is appropriately green.
There is a little wear and a name written on the top right corner in ink.