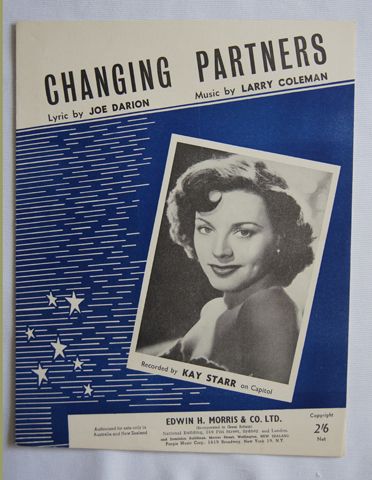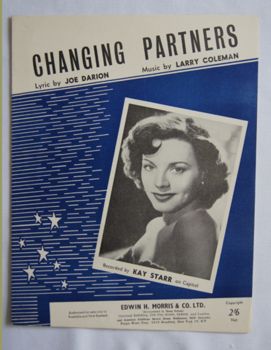 Changing Partners
Description
Mint condition sheet music for Changing Partners a waltz from the 50's.
Printed in blue and black ink and featuring a photograph of the singer Kay Starr. There are no marks or signs of wear on this item.
Lyric by Joe Darion, music by Larry Coleman it was published by Porgie Music Corp New York for Edwin H. Morris and Co Ltd.