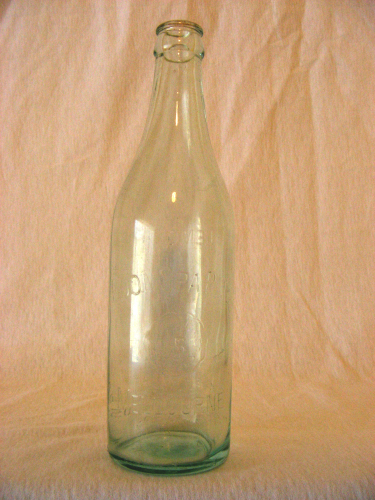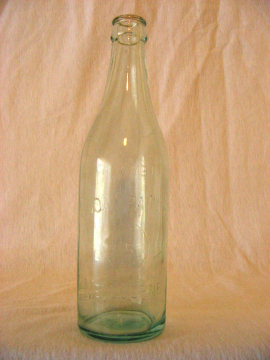 Boon Spa Melbourne 13oz
Type
: Aerated Water Crown Seal
Description
One of the old Boon Spa bottles from WW11 period (circa 1940's). Branded in a circle is the BS Established 1886.
Sorry it was almost impossible to get a really good image of the embossing on this bottle as it is so fine. The bottle is a 13oz light aqua crown seal lemonade.
Branding
: Branding may vary slightly on these bottles.
Front: Boon Spa Pty Ltd, BS Established 1886, Melbourne, 4
Reverse: Lemonade, This bottle, is the property of, Boon Spa Pty Ltd, and must not be used, by others
Base: M367, F5, M, Agm
Physical Attributes
: glass, 13oz., aqua, crown seal lemonade bottle
Condition
: Damaged -
Very Good
- Near Mint - Mint - Pristine
Rarity
: Common -
Obtainable
- Hard to Find - Rare - Extremely Rare