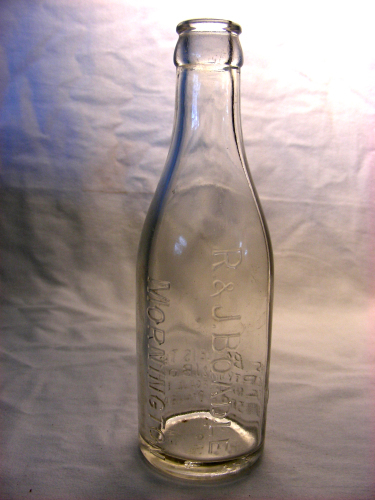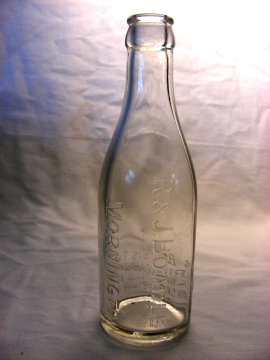 Boadle Mornington 6oz
Type
: Aerated Water Crown Seal
Description
Little lemonade bottle from R. & J. Boadle of Mornington.
The bottle is a 6 1/2 oz crown seal from about 1940.

Branding
: Branding may vary on these bottles.
Front: R. & J. Boadie, Mornington
Reverse Bottom: This bottle is the, Property of R & J Broadie, & cannot legally, be used by others.
Base: Agm, 0, c42, m636, m
Physical Attributes
: 6 1/2 oz, crown seal, clear or aqua, bottle
Condition
: Damaged -
Very Good
- Near Mint - Mint - Pristine
Rarity
: Common - Obtainable -
Hard to Find
- Rare - Extremely Rare