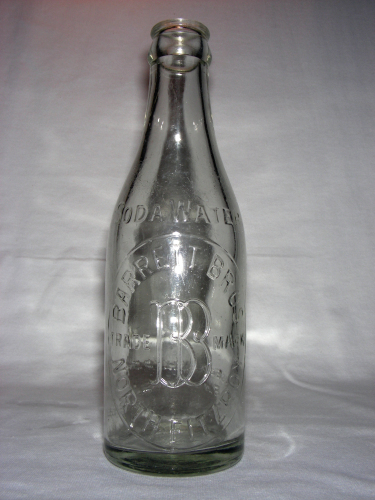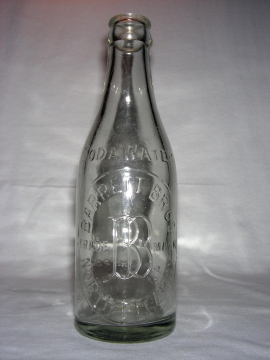 Barrett Fitzroy 6oz
Type
: Aerated Water Crown Seal
Description
Little split or 6 1/2 oz soda water bottle from Barrett North Fitzroy . This clear glass bottle is more common than the harder to find amber glass bottle from Barrett Bros. North Fitzroy.
Branded with the Barrett Bros North Fitzroy BB trade mark and in near mint condition.
Branding
: Branding may vary slightly on these bottles.
Neck: Soda WaterFront: Barrett Bros, North Fitzroy, BB Trade Mark
Reverse: This bottle is the property, of, Barrett Bros, & cannot be legally used, by others
Base: Agm, 628, M110, 0, M
Physical Attributes
: clear glass, 5oz crown seal lemonade bottle
Condition
: Damaged - Very Good -
Near Mint
- Mint - Pristine
Rarity
:
Common
- Obtainable - Hard to Find - Rare - Extremely Rare