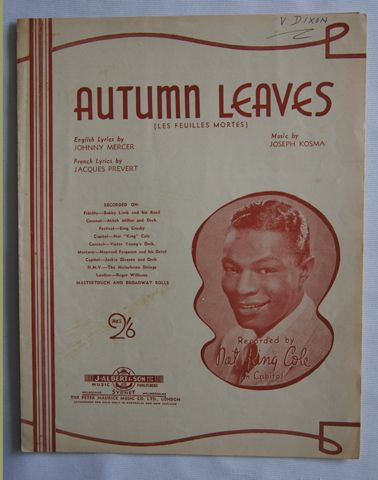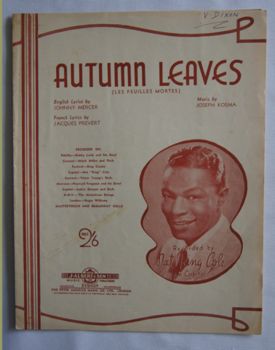 Autumn Leaves
Description
Music Sheet for Autumn Leaves (Les Feuilles Mortes).
The cover to this sheet music has a red toned photograph of Nat King Cole smiling into the camera, with some simple ribbon like lines and a straight multilined border along the spine it is an attractive simple piece. A name is written in ink on the top right corner.
English lyrics by Johnny Mercer, French lyrics by Jacques Prevert, music by Joseph Kosma, recoded by Nat King Cole.
By The Peter Maurice Music Co Ltd London for J. Albert and Son Pty Ltd.