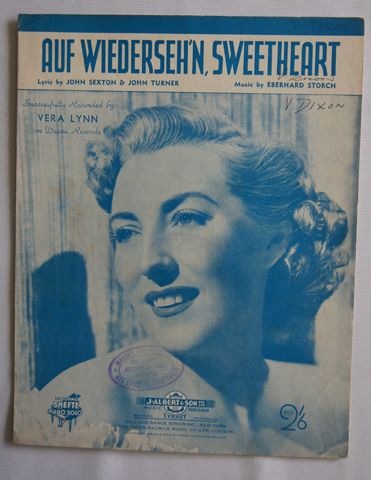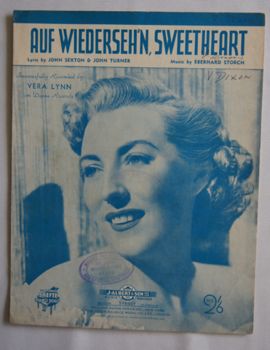 Auf Wiedersehn Sweetheart
Description
An old favourite sung by Vera Lynn, Auf Weiderseh'n, Sweetheart brings back memories of the 50's.
The cover is printed in blue ink and a photograph of Vera Lynn the centerpiece.
Lyric by John Sexton and John Turner, music by Eberhard Storch. Published by the Peter Maurice Music Co Ltd London for J. Albert and son Pty Ltd Sydney.
There is a March's Music stamp on the front along with a name written three times in ink on the top right corner. In very good condition.