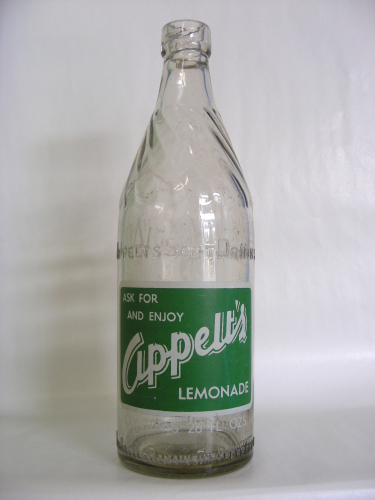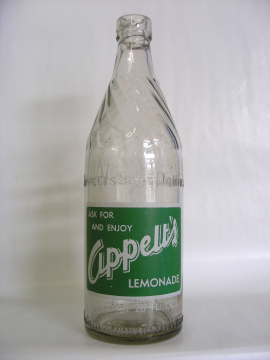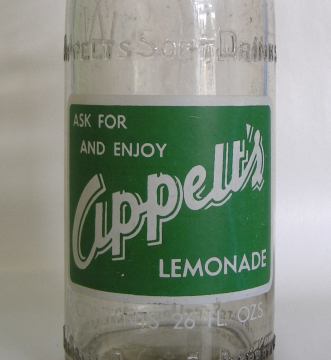 Appelts Nuriootpa 26 oz
Type
: Aerated Water Riley Machine Top
Description
Ceramic label, bottle branded Appelt's, Nuriootpa, South Australia.
Machine made 26 oz Internal Thread.
Branding
: Branding may vary slightly on these bottles.
Round neck: Appelts Soft Drinks
Front: Ask for and enjoy Appelt's Lemonade, Contents 26 FL. OZS.
Round base: Remains the property of Appelt's drinks Nurirootpa
Back: Nuriootpa AW, Preservative added, This bottle remains the roperty of Appelt's Soft Drinks, Nuriootpa South Aust.
Base: Agm, A1735, A, 3, F11
Physical Attributes
: 26oz, clear glass, machine made, green and white ceramic label
Condition
: Damaged -
Very Good
- Near Mint - Mint - Pristine
Rarity
: Common -
Obtainable
- Hard to Find - Rare - Extremely Rare