Internal Thread

Bennett & Co. G. H.
Richmond, Melbourne
Flag tm
M : Melbourne G. B. M.
1890-1905

Clark & Co.
FernTree Gully
Base:
1920's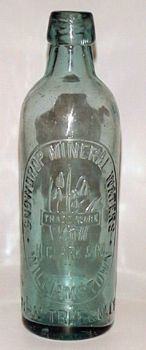 Clark Williamstown & Ferntree Gully
Snow Drop Mineral Waters - H. Clark & Co. of Williamstown and Ferntree Gully. Snowdrop flowers are the trade mark.
20057019

Gamble H.J.

Shepherd
Brisbane
Base: nil
1910's