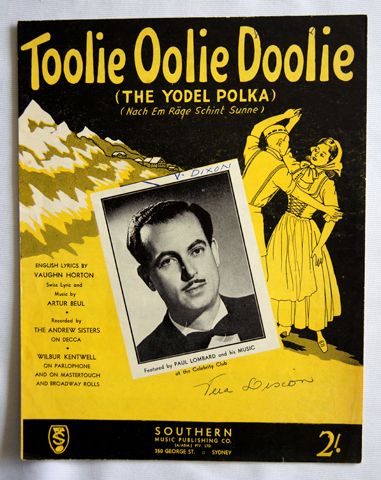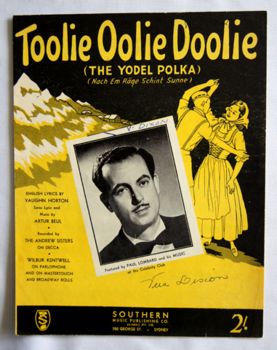 Toolie Oolie Doolie (The Yodel Polka). Nach Em Rage Schint Sunne
Description
Containing both English (Vaughn Horton) and Swiss (Artur Beul) lyrics the cover to this sheet music features a photograph of Paul Lombard in front of a Swiss couple dancing.
The Yodel Polka, Toolie Oolie Doolie, Nach Em Rage Schint Sunne was recorded by the Andrews Sisiters in 1948.
Printed in black and yellow ink there is a name written in ink on the front and is in near mint condition.
Published by Southern Music Publishing Co Sydney