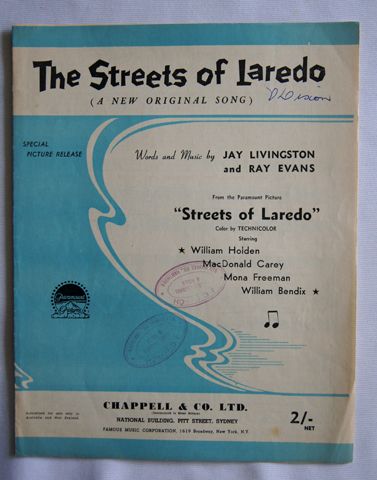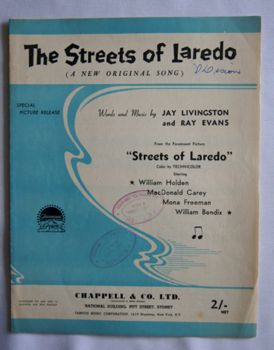 The Streets of Laredo (A new original song).
Description
The sheet music is for an untitled song, not the cowboys lament but another from the movie The Streets of Laredo (starring William Holding, MacDonald Carey, Mona Freeman and William Bendix). It's about falling in love when you are not expecting it.
The cover is printed in light blue and black ink, is in near mint condition. It does have a J. O. March stamp in purple and a name written in ink on the top right corner.
Words and music by Jay Livingstone and Ray Evans.
Published by Famous Music Corporation New York for Chappell and Co Ltd Sydney