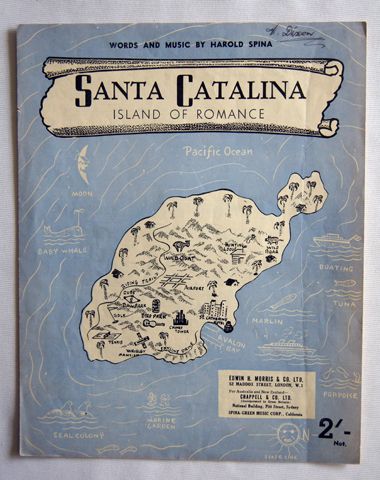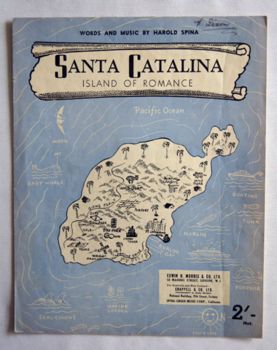 Santa Catalina (Island of Romance).
Description
The cover illustration is a decorative map of Santa Catalina in the Californian channel off the coast from Los Angeles. On the reverse is a scroll with information on the islands past and a few paragraphs talking up the islands romance.
Printed in black and pale blue ink it has a name written on the top right corner in ink, no other marks. In near mint condition.
Words and music by Harold Spina and published by Edwin H. Morris and Co Ltd London for Chappell and Co Ltd Sydney.