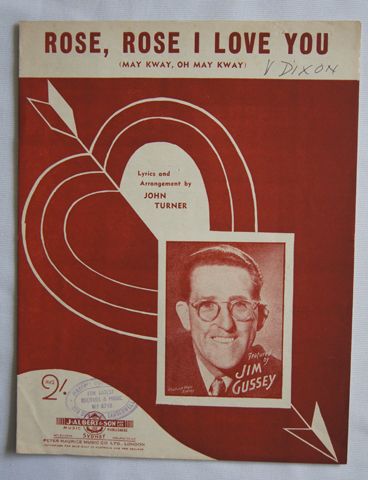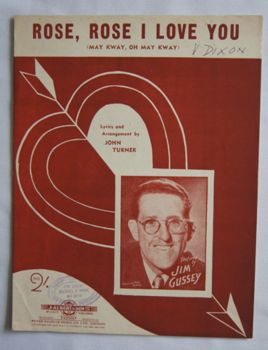 Rose Rose I Love You (May Kway, Oh May Kway).
Description
The original Chinese version was composed by Chen Gexin and lyrics by Wu Cun this popular Mandarin song was later rewritten with English lyrics by Wilfred Thomas and recorded by Frankie Lane in 1951.
Featuring A.B.C. band leader Jim Gusseys photograph on the front it is printed with deep red ink and shows a heart pierced by an arrow.
The cover is in near mint condition having a March's Music Centre stamp and a name written in ink on the corner. Published by Peter Maurice Music Co Ltd London for J. Albert and son Pty Ltd Sydney.