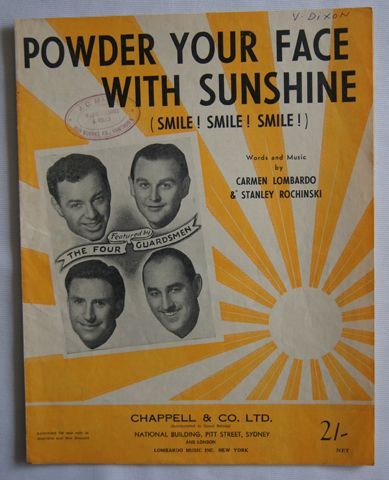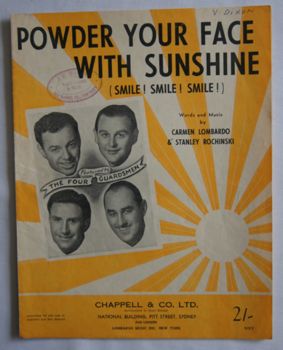 Powder Your Face With Sunshine (Smile! Smile! Smile!)
Description
Circa 1949 this sheet music is in near mint condition, it does have a stamp from J. O. March and there is a name written in the top right corner in ink.
Printed in yellow and black it features a photograph of the Four Guardsmen beside a representation of the sun shining.
Words and music by Carmen Lombardo and Stanley Rochinski. Published by Lombardo Music Inc New York for Chappell and Co Ltd Sydney.