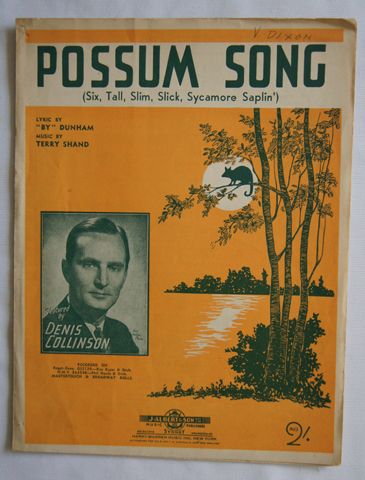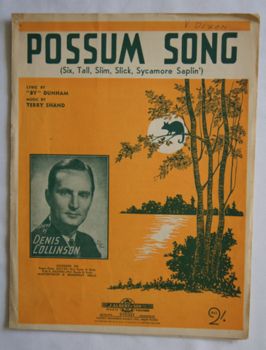 Possum Song (Six, Tall, Slim, Sycamore Saplin').
Description
A song about an opossum stealing chickens and a mans attempts to stop it.
Printed in bright orange and green ink the cover shows a possum up a tree in front of the full moon. Beside it is a photograph of Dennis Collison as conductor. Lyric by "By" Dunham, music by Terry Shand.
The sheet music is in near mint condition with a name printed in ink on the top right corner.
Published by Harry Warren Music Inc New York for J. Albert and son pty Ltd Sydney.