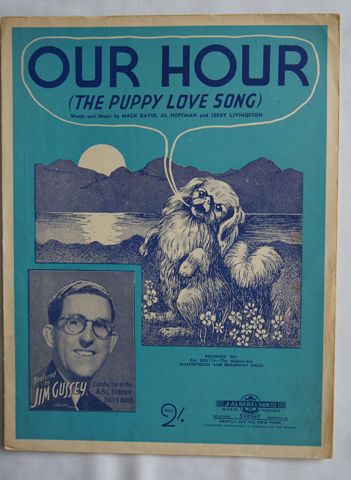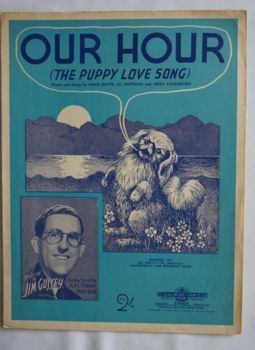 Our Hour ( The Puppy Love Song).
Description
A gorgeous little Pekingese dog sitting up singing the title on this sheet music cover by the light of the moon. Printed in grey, dark blue and light blue it also has a photograph of Conductor Jim Gussey.
This cover has no marks on it and only slight signs of wear on the edges. It is in near mint condition.
Published by Saintly Joy Inc New York for J. Albert and son Pty Ltd Sydney.