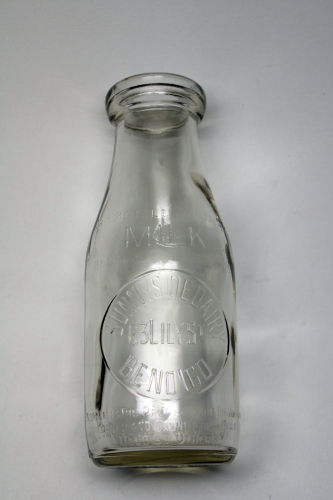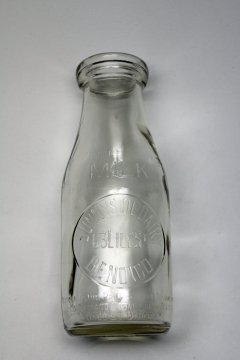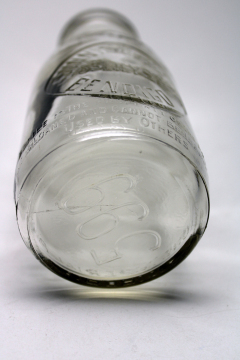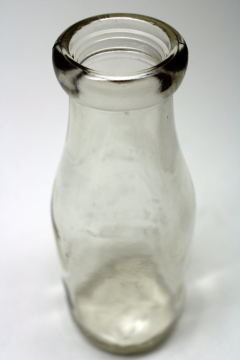 Sunnyside Dairy Bendigo
Description
Hard to find Bendigo milk bottle, Sunyside Dairy.
Mint condition. That's a seam mark on the base.
Branding
: Front: This bottle contains, Milk, Bottled for sale by. Sunnyside Dairy, 63 Lily St., Bendigo.
Round Bottom: Bottle is the property of the above, it is not loaned and cannot be legally, used by others.
Back: One Imperial Pint
Base:599
Physical Attributes
: Pint, clear, wad top, glass milk, 1950ís
Condition
: Damaged - Very Good - Near Mint -
Mint
- Pristine
Rarity
: Common - Obtainable -
Hard to Find
- Rare - Extremely Rare