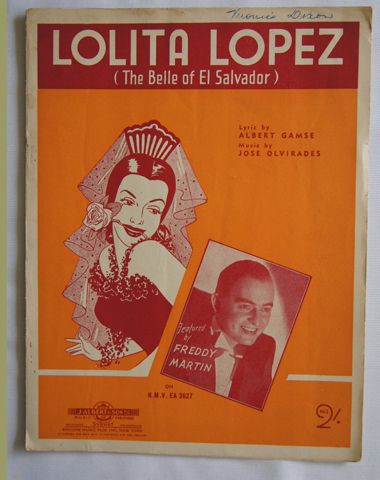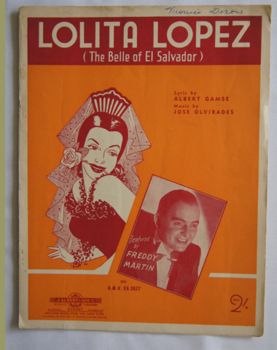 Lolita Lopez (The Belle of El Salvador)
Description
Band leader Freddy Martin is pictured on the sheet music cover for Lolita Lopez (The Belle Of El Salvador) beside a drawing of a woman holding a rose in her teeth.
Printed in vibrant red and orange this cover is in very good condition although it does have a name written in ink on the top right corner.
Published in the 1940's by Encore Music Pub Inc New York for J. Albert and son Pty Ltd Sydney.