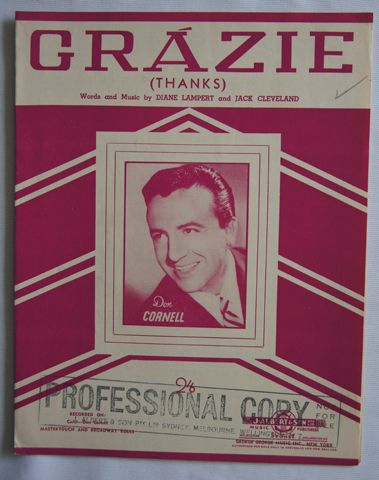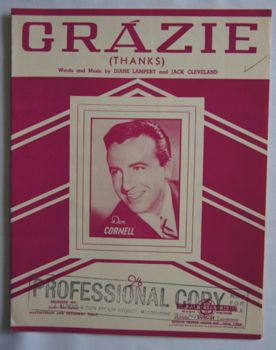 Grazie (thanks)
Description
Released in 1956 the song Grazie (Thanks).
Words and music by Diane Lampert and Jack Cleveland. Sung by Don Cornell who is pictured on the front cover which is printed in red ink and stamped Professional Copy.
This item is in mint condition with no signs of wear.
Published by George George Music Inc New York for J. Albert and son Pty Ltd Melbourne.