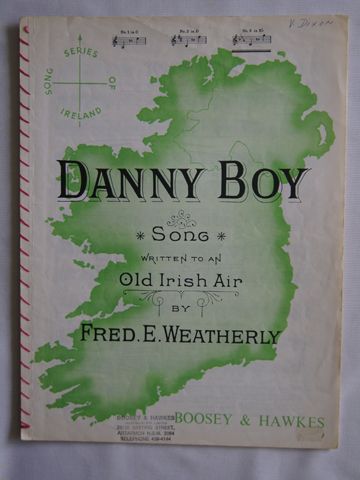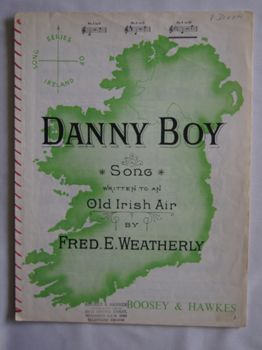 Danny Boy Sheet Music
Description
Interesting old sheet msic for the old Irish air Danny Boy by Fred E Weatherly.
Published by Boosey and Hawkes London for Australian distribution.
Map of Ireland in green on a white background. Small price tag mark in lower right corner and has been sewn up with red thread along the spine to keep in order. There is a name written on the top right corner in ink and a small notation in pencil on page three.
Physical Attributes
: Paper sheet music.
Company
: Boosey and Hawkes